The Role of Prescription Weight Loss Medication in the Fight against Obesity
07/13/2023
If you are an adult facing severe health issues due to excessive weight and have almost tried everything from dieting to exercising but still have not succeeded? If the answer to this statement is yes, then this blog will make you aware of the various Weight-loss medications available in the market. And your doctor will guide you to choose the most suitable for you to help you lose weight and manage it with the weight control program. More than 40% of adults in the US are affected by the chronic disease known as Obesity, and almost 10% suffer from severe obesity.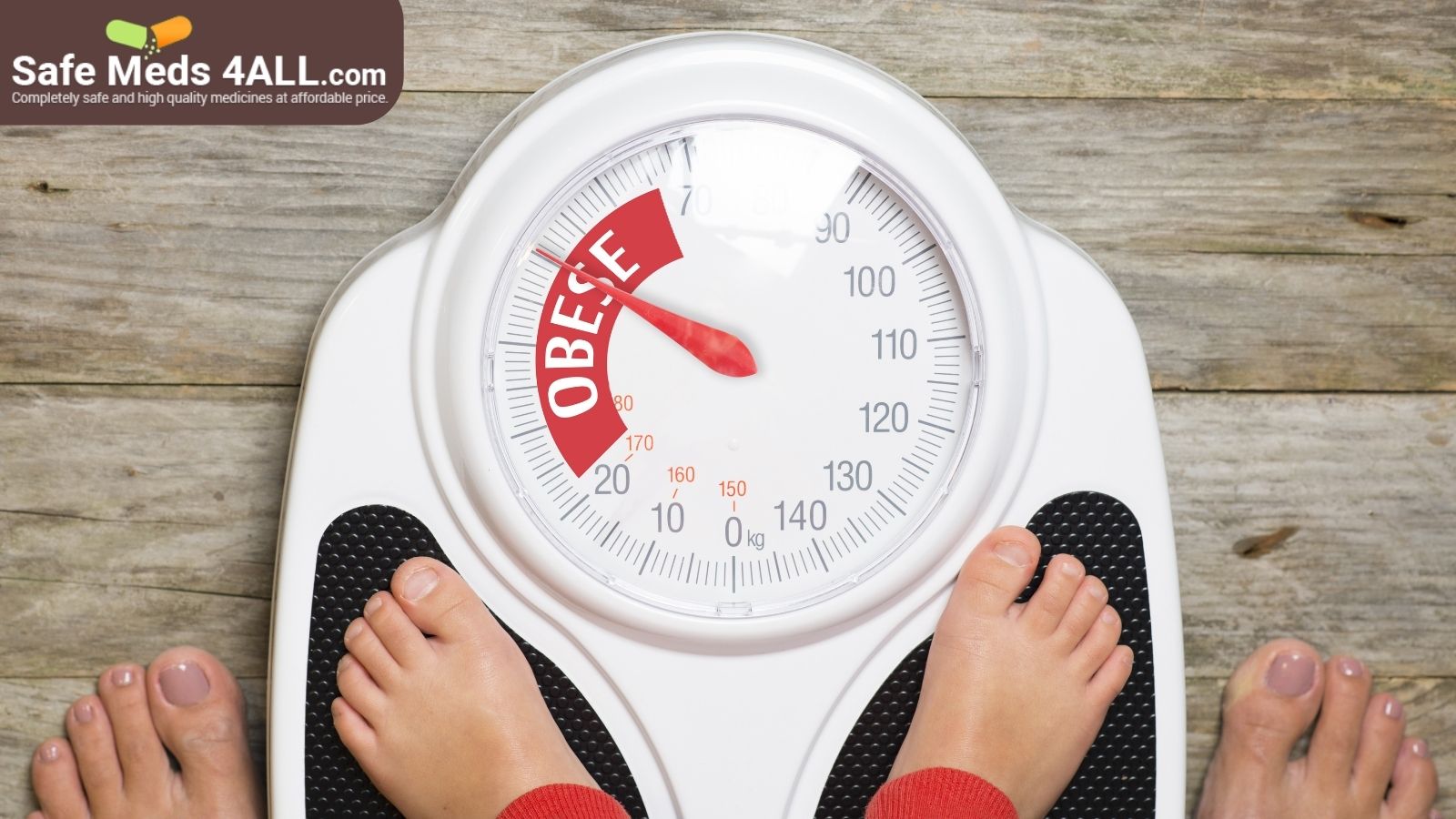 What is Obesity?
Obesity is a chronic and very complex disease that is concerned with an excessive amount of fat in the body. It is a medical issue that creates more problems in the body. It increases the chance of developing diseases such as heart disease, high BP, diabetes, and certain types of cancers. Obesity can be caused due to environmental and physiological factors combined with exercise choices, diet, and physical activity. Doctors use BMI, i.e., body mass index, to classify if a person has normal weight or is overweight/obese. It can be measured by the ratio of your weight to your height. People with a body mass index between twenty-five and thirty are classified as overweight. If the body mass index is above thirty, then it is considered that the person is obese. If making lifestyle changes is insufficient for you to lose or maintain weight, your doctor will prescribe weight loss obesity drugs to your treatment plan.
Who can benefit from weight loss prescription drugs?
Weight loss drugs are meant to help people lose weight in scenarios where people are suffering from health issues related to obesity or overweight. Healthcare providers refer to BMI to evaluate whether a person will benefit from the medications or not. Your healthcare professional will prescribe you a medicine to treat your obesity if your:
BMI is 30 and above or,

BMI is 27 and above, along with health issues like high blood pressure, diabetes, or weight-related health problem.
Weight loss drugs are not meant to be used by everyone who has a high BMI. Some people can lose weight with just lifestyle changes like exercising and changing diet. A lifestyle change will not only help you lose weight but also improve your eating triggers and sleep pattern.
How effective are weight loss drugs?
Weight loss prescription pills that can be taken for more than 12 weeks are termed long-term weight loss pills. These pills will help you lose more weight as compared to inactive treatments, like if you have been on a placebo. Combining weight loss drugs with lifestyle changes will lead to more weight loss than alone with just lifestyle changes. If you take these drugs for over a year, you can lose about 3-12% of your total body weight, more than just lifestyle changes alone. It doesn't seem like a lot overall, but losing 5-10% of your full body weight can have important health benefits like lowering your blood pressure, blood sugar, and cholesterol levels.
Tips for taking weight loss drugs
Follow your doctor's instructions regarding weight loss medicines.

Buy your medicines from an online pharmacy and save up to 80-90% on your prescription cost.

Take weight loss drugs to support your weight management program, including healthy eating and exercising.

Confer with your doctor about the side effects of your medicine before you buy prescription weight loss drugs.

In case you are unable to lose weight even after the full course of 12 weeks, inform your doctor and ask whether you should stop taking the medicine.

Avoid starting the weight loss management program when you are pregnant or planning to have a baby.
​Prescription Medications approved to treat Obesity and Overweight issue
Below mentioned are a few weight loss drugs that have been approved to treat obesity and overweight issues for long-term use:
1. Orlistat (Xenical or Alli) – 
It is available in various doses and is approved for adults and children aged 12 years and above. Orlistat pill reduces the amount of fat your body absorbs from food. Its primary area of function is your gut.
Common side effects – Gas, diarrhea, stomach pain, and leakage of oily stools.
Warnings – 
Avoid taking medicine with cyclosporine

Rare cases of liver injury have been reported

Take multivitamins daily to increase the absorption of certain vitamins that your body may not absorb from food items.
​2. Bupropion-naltrexone (Contrave)
It is approved to be consumed by adults. It is a combination medicine of naltrexone and bupropion. Naltrexone treats drug abuse or its dependence, and bupropion helps to treat depression and people who want to quit smoking. It makes you feel less hungry.
Common side effects – Vomiting, liver damage, high blood pressure, dry mouth, diarrhea, nausea, insomnia, increased heart rate, headache, dizziness, and constipation.
Warnings – 
Do not consume the contrive pill if you have a history of bulimia nervosa or anorexia.

If you have uncontrolled high blood pressure, avoid taking the medicine

Do not use the medicine if you are already taking bupropion separately.

It may increase suicidal actions or thoughts.
3. Liraglutide (Saxenda)
It can be consumed by adults and children above 12 years. It targets the part of the brain that regulates food intake and appetite by mimicking a hormone known as glucagon-like peptide-1 (GLP-1).
Common side effects – Increased heart rate, abdominal pain, diarrhea, headache, constipation, and nausea.
Warnings – 
It may increase the risk of getting pancreatitis.

It may cause a rare thyroid tumor.
4. Semaglutide (Wegovy)
It can only be used by adults. It targets a specific part of your brain that controls and regulates your food consumption and appetite. Different dosages of Wegovy can be used for type to treat diabetes as well.
Common side effects – Fatigue, stomach pain, vomiting, , headache, constipation, nausea and diarrhea.
Warnings – 
Do not use the medicine with other medicines which contain semaglutide.

Consult your healthcare provider if you notice any unusual side effects other than those mentioned above.

It can increase your risk of developing pancreatitis.

It may cause a rare type of thyroid tumor.
5. Setmelanotide (Imcivree) – 
It can be taken by people over 6 years who suffer from a rare type of obesity caused due to genetic conditions only. It will help you increase the feeling of dullness and lower your appetite. It will increase your metabolism. It will only help you lose weight and not help you treat genetic issues.
Common side effects – Nausea, suicidal thoughts, depression, skin darkening, reaction at the injection site.
Warnings – 
It's not recommended to be taken by pregnant or breastfeeding mothers.

Only to be taken by people who suffer from genetic diseases such as POMC deficiency, PCSK1 deficiency, and LEPR deficiency.
Conclusion 
Losing weight can be a difficult journey, and weight-loss drugs may seem like an easy solution. However, it's important to remember that they are not a quick fix and should not be relied on as the sole weight loss method. Instead, they can be a helpful tool to aid in making necessary lifestyle changes that can result in long-term weight loss and improve overall health. With dedication and commitment to a healthy lifestyle, weight-loss drugs can be a valuable addition to your weight loss journey. Always confer with your doctor before you buy weight-loss drugs online.