The effects of menopause on a female's body
10/14/2019
Menopause is a natural process that every woman experience in their 40-50s or as they age. The actual meaning of menopause is when your menstrual cycle completely stops for at least a year.
Menopause comes with a bag full of changes in a female's body, from which some of them can be uncomfortable while on the other hand, others can go without notice.
However, menopause is a condition that does not require any medical treatment as it is a natural process that is bound to happen once. But, in some instances, where the symptoms become unbearable, you can consult a doctor and get to know how you can get relief from the symptoms. Also, there are several menopausal medications available in the market that can help you.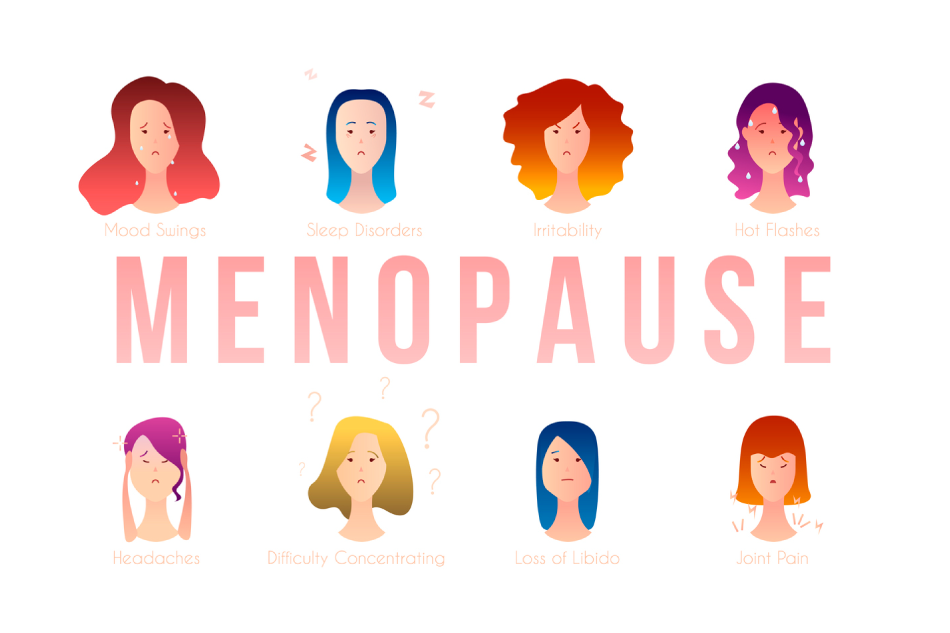 According to a survey, changes in a women's eating habits, as well as physical activity, also play a crucial role in getting rid of the symptoms or in mellowing it down to some extent.
The primary and most common menopause symptoms are; hot flashes, night sweats, mood swings, vaginal dryness, headaches, nausea, sleeping problems, etc.
Menopause also means that you can no longer become pregnant due to the dip in the estrogen level, leading to several changes and effects on one's body.
Now, let's see what all are the effects menopause can cause on a women's body.
Reproductive system
When the shedding of an unfertilized egg stops every month, it is a sign of menopause. Menopause tends to affect other parts of the reproductive system, such as; vaginal dryness as well as lack of libido; however, this is not permanent.
Buy menopause medicine online from us at amazing prices and save up to 80% money on your medications.
Nervous system
Menopause in women consists of many mood swings and changes. One of the mood swings can cause you to become irritable and can also lead you to experience anxiety or depression. Menopause is said to trigger depression. 
Difficulty in sleeping is another symptom, and this is due to the drop in estrogen which causes hot flashes and night sweats making it difficult to fall asleep.
Apart from this, menopause also affects memory and can cause memory loss. Therefore, it is not sure whether menopause or age is the cause of this condition.
Endocrine system
The endocrine system is a very important part of the body as it is responsible for reproduction. Hot flashes are the most common reason that occurs from a lack of estrogen.
Lifestyle changes are significant in precluding hot flashes.
Menopause makes your body reserve energy more and makes it hard for you to burn calories and fat smoothly, which, therefore, leads to weight gain.
Conclusion
Menopause is a natural process that has many significant symptoms that one should not fret from. However, if these manifestations worsen, one should not hesitate to consult the doctor. Also, you should keep in mind that these symptoms may take up to years to subside.
To buy menopause medications, visit: https://bit.ly/2rqoDtN