E-Pharmacy v/s Conventional pharmacy
11/28/2019
In today's world, the internet has taken over everything without sparing any field, including pharmacies. By doing so, it has made the life of people more relaxed and convenient by helping them stay in their comfort zone.
But when compared to both the pharmacies, the primary difference between the two is a no brainer. Online pharmacy or e-pharmacy are operated over the internet, whereas conventional pharmacies are the ones that are locally available near your house.
Even though online pharmacies have made the life of the public better and handy, consumers still doubt them for obvious reasons. There are a lot of misconceptions related to online pharmacies in terms of legitimacy, safety, and many others.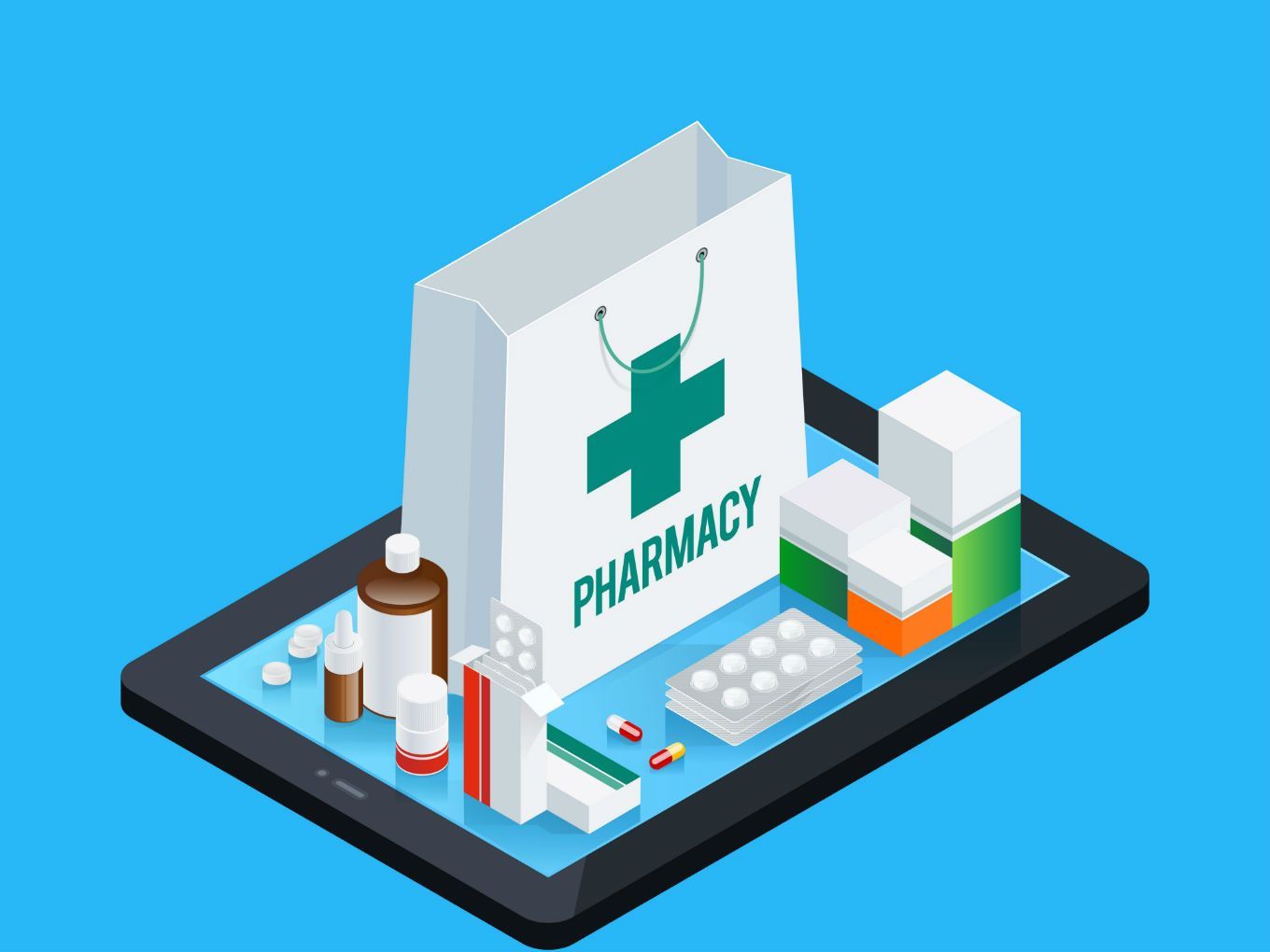 However, both online pharmacies and offline pharmacies have their pros and cons that cannot be shunned away. But today, we will give you an insight into both pharmacies so that you can decide for yourself which pharmacy is better for you in terms of everything.
Pros of an e-pharmacy 
An online pharmacy has many pros, as it is one of the most convenient options to order medications online.
Time saver- Ordering medications online is a matter of minutes. You can, in no time, place your order sitting at home and do not need to take the efforts and time out to go to an offline pharmacy and wait in the queue for your turn.
Affordability- Buying drugs online helps consumers save a lot on their overall drug costs. According to surveys, one third, the price can be saved on your medications if ordered online.
Privacy- Privacy is one primary reason to order medications online. This is especially for people who feel shy and hard to speak to doctors and pharmacists or who have embarrassing situations, like; Erectile dysfunction, hair loss, etc. For these people, online ordering is a saviour.
Convenience- Purchasing medications online is the most convenient thing one could ask for, especially for people who stay far off from conventional pharmacies, or, who are physically disabled.
Wide-variety- E-pharmacy provides a wide variety of medications and has more extensive stocks than an offline pharmacy.
Pros of an offline pharmacy
Intake of drugs- Monitoring drug utilization is one thing an offline pharmacy does.
Care- Offline pharmacies first go through the medical history of patients and also informs them about the precautions that should be taken while taking the prescribed medication along with its dosage.
Processing of prescription- Conventional pharmacies go through the order of the patient thoroughly, making sure that the medicine is right for them. Also, they make sure the quantity needed is accurately dispensed out.
Responding to ailments- Pharmacists can help guide people if they are going through minor symptoms of a disease. They can help the public by prescribing non-prescription medications that can help subside the symptoms.
However, with every pro there are many cons as well; let's check them out.
Cons of e-pharmacy
Lack of physical evaluation

Violation of your personal and financial information

Some pharmacies do not safeguard your health
Cons of an offline pharmacy
Time

Pricing

Inconvenience
Conclusion
Online pharmacies are better in every aspect as it helps you save your time and money and also cater to people living in remote areas. The doorstep delivery service is very convenient for everyone. Also, they validate your prescription thorough licensed pharmacists before sending out your medications. So, in total, online pharmacies do have the upper hand in terms of everything as compared to offline pharmacies.
Albeit, it is ultimately your call whether you want to opt offline pharmacy or online pharmacy.
So, order now and enjoy the savings and many other benefits.