Are Fertility Drugs Helpful Or Harmful for Women?
03/11/2022
Every woman you and I know desires to be a mother after a certain point of time. Pregnancy is considered to be the happiest period in a woman's life, as this marks the beginning of motherhood. But the process doesn't seem that easy for every woman out there. Getting pregnant may be unchallenging for some and equally complicated for others. Well, there is nothing much to worry about. With the advancement in innovation and technology, there are a lot of fertility drugs for women that are readily available in the market. As per reports, these drugs worked well for many women depending on the cause of infertility.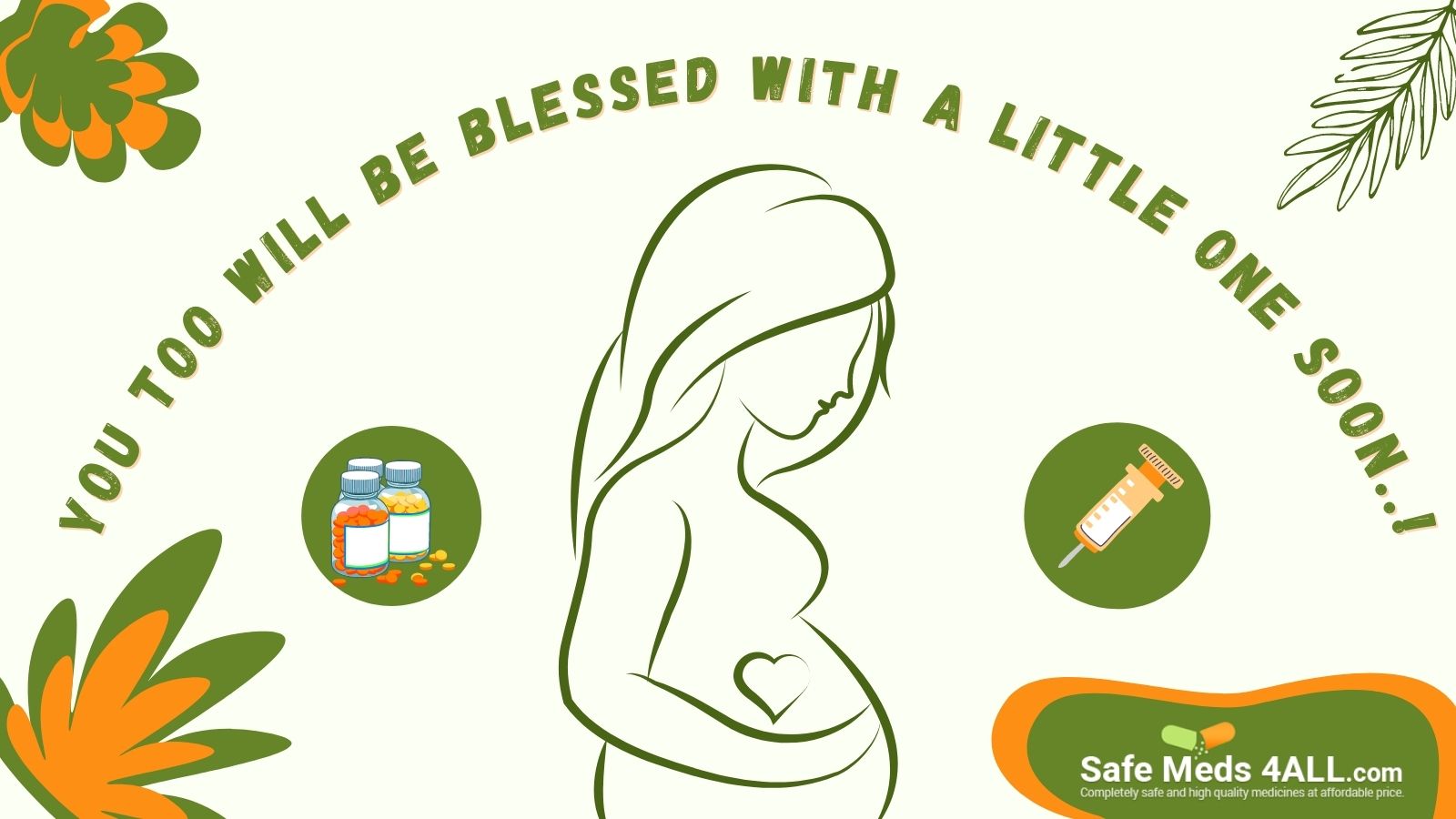 Fertility medications can trigger ovulation 80% of the time. Even though these drugs are helpful enough to solve the issue, make sure you consult a doctor before starting the medications. You can also buy fertility drugs online and save your pocket on every purchase. Here are some of the Doctors' best-recommended fertility medications: -
Parlodel: - Parlodel 1.25 generic tablets are used for treating high levels of prolactin in the body, acromegaly, and female infertility. It inhibits the release of prolactin hormone in the body. The medication helps get the prolactin hormone back on track, thus jumpstarting ovulation. It is also used to treat symptoms of Parkinson's disease, such as stiffness, tremors, etc. Also, avoid taking the medication without the doctor's recommendation. 
Clomid: - Clomid 25mg tablet is a non-steroidal fertility medication that is used for causing ovulation in women. It causes the pituitary gland to release hormones required to stimulate ovulation. However, the drug is not prescribed for women whose ovaries cannot make eggs properly. Do not forget to consult a gynaecologist before starting with the medication.  
NOTE: -Fertility drugs will not work for women who have attained the stage of menopause. 
Although fertility drugs are safe to use, there are some risk factors that you have to be aware of. It's a good option if you discuss the factors mentioned below with your health care provider before taking any fertility medications. 
Mood swings

Anxiety and depression

Nausea, cramps

Headache

Vomiting

Breast tenderness

Multiple births (twins, triplets, etc.)

Increased risk of pregnancy loss

Ovarian hyperstimulation syndrome
Preventive Measures to avoid infertility.
Balanced diet: - The importance of a balanced diet can't be stretched further. It is crucial for maintaining the overall health of the body. Although there is no direct contact between any food item with infertility, but healthy eating makes the fertility game much more manageable.
Avoid excessive drinking: - As they say, too much of anything is bad; hence, excessive alcohol consumption is harmful to the body and mind. It can impact lungs health and can create a disturbance in the process of natural fertilization.  
Healthy body weight: - Maintaining a healthy body weight is as important as a balanced diet. Being obese or malnutritional may interfere in a healthy pregnancy.
Routine exercise: - Involve yourself in regular exercise. This will boost stamina and will allow you to maintain the desired weight.
Stress Management: - Just like regular workouts and a healthy lifestyle, stress management is equally beneficial for easy fertility. Too much stress may impact your overall health and thus hinder smooth fertility. Hence, start handling your stress well to avoid such health conditions.
We understand how suffocating and frustrating it gets when you are tired of unsuccessful pregnancy. Remember, you are not alone in this. Have patience, and don't let your faith down. This is just a phase and is sure to pass. Trust your doctor and the treatment process, and you too will be blessed with a little one..! 
You can also buy female fertility drugs online from our website. Click on the link to make the purchase:- https://bit.ly/36q9uAQ.