Asthma Medications: What Are Your Options?
02/02/2021
At times, dealing with asthma can be challenging and difficult. Thanks to the OTC asthma inhalers and other medications that can help patients gain control of difficult situations. But the thing with asthma is that medications change according to age, symptom, and side effects. For this, you need to work things out with your doctor to track the symptoms and decide the medications/dosage.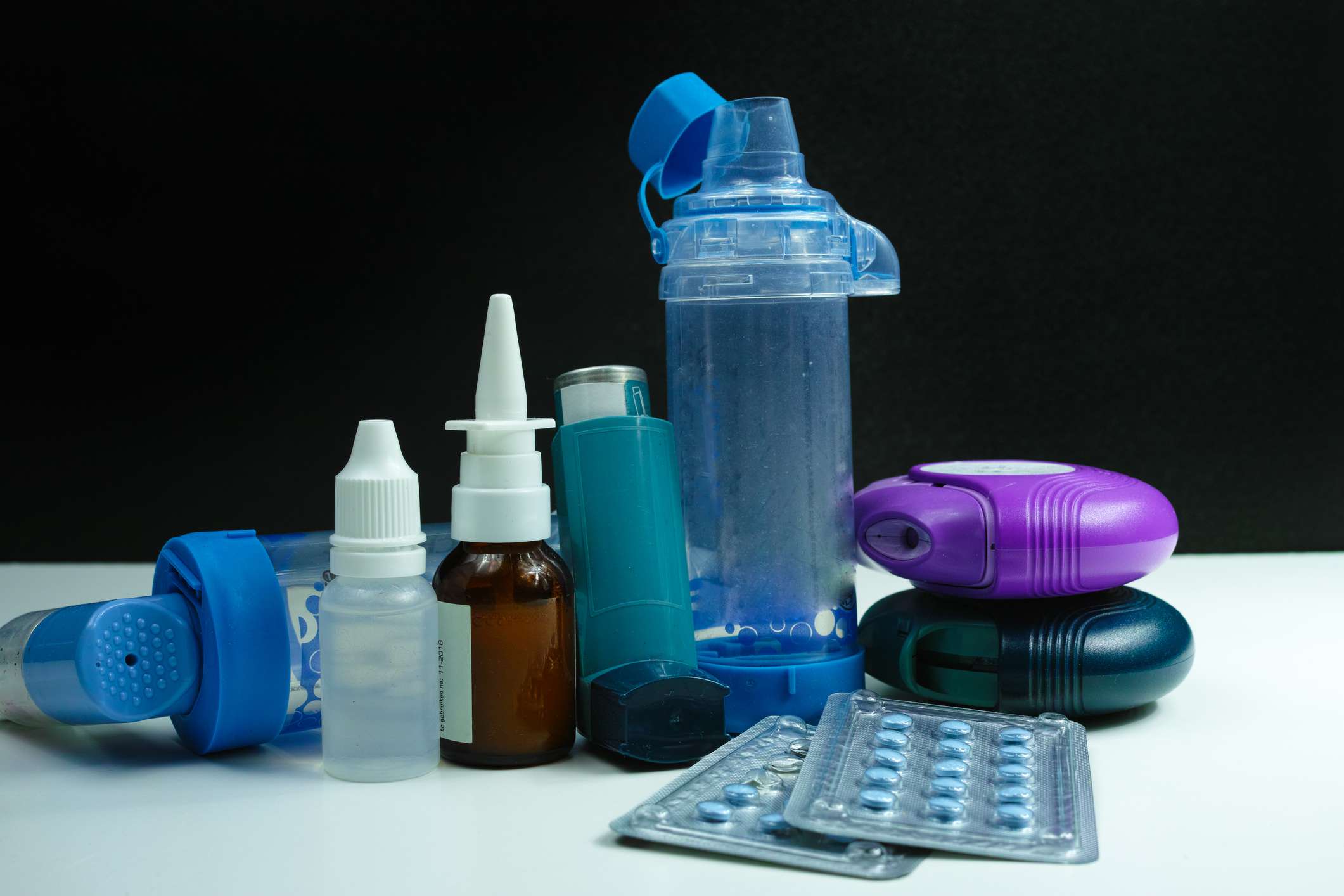 In general, patients with mild asthma situations may only need short-acting rescue medicines. But patients with frequent and severe asthma attacks require daily medications. The choice of drug depends on the severity of the situation. Mainly, the medicines are divided into two types. Let's check it out in detail below. 
 
Controller Medications
Controller Medications are the most important medication for long term treatment of asthma. These prevent asthma attacks to a significant extent. When patients intake these drugs and medicines, the airways are less inflamed, meaning they are less likely to react to triggers.
The controller medications are decided based on the frequency of attacks, how severe the symptoms are, and the side effects. The medications are generally started with an inhaled corticosteroid and are considered the first line of treatment for asthma. Some other controller medications types include Long-acting beta-agonists, Mast cell stabilizers, Leukotriene modifiers, Immunomodulator, Theophylline, etc. 
 
Quick Relief Medications
 It also goes by the name of rescue medicines. These relax the muscles surrounding the airway. Medications provide quick relief and take just around a couple of minutes to calm the patient from symptoms such as shortness of breath, chest tightness, wheezing, and cough. The doctors most commonly prescribe albuterol, and if the condition is more severe, it is advised to use this along with Ipratropium. If you have to use quick-relief medicines more than twice a week, then the asthma condition is not under control.
The medications need to be changed in such cases, and you should regularly consult your doctor for that. Some types of quick-relief medications include Short-acting beta-agonists, Systemic corticosteroids. Anticholinergics, etc.
Different Forms of Asthma Medications (Inhalers, Pills, and Nebulizers)
 
Asthma medications can be consumed in a few ways. Most of the controllers and quick-relief medications are administered through asthma inhalers. Some of the inhalers are metered in which the inhaler will automatically push the medication to the lungs. Other inhalers are activated by the patient and are known as dry powder inhalers or breath-actuated inhalers.Then comes the nebulizers. These machines allow medications to be taken in an aerosolized form and are inhaled through a mask or mouthpiece. Some medicines are available as pills, and few injections and intravenous medications are also out there in the hospitals given by doctors/health staff. 
 
List of commonly used asthma medications
 
Bronchodilators – There are two bronchodilators – short-acting bronchodilators and long-acting bronchodilators. Short-acting bronchodilators are used for quick relief and also for exercise-induced asthma symptoms.Long-acting bronchodilators are used daily for the long term to prevent asthma attacks and frequent symptoms.

Inhaled steroids – These are the first in line, which comes in handy and provides instant relief. 

Leukotriene modifiers – It can also serve the purpose of relaxing muscles around the lung's airways.  

Anticholinergic agents – Such agents help in reducing the production of sputum. 

Anti-IgE – If you have allergic asthma, then this will come in handy.

Theophylline – It is used in clinical practice that too rarely because of the side effects.  

Oral steroids are used to treat asthma exacerbations but may pose some side effects if used frequently.
Some OTC medications are also available at pharmacies. However, it is always advised to first consult your doctor or an asthma specialist before you buy asthma medications. Track the symptoms, triggers, and side effects efficiently, then decide the treatment line and medicines with your doctor. Also, ask your doctor about which medicines to take in case of a severe attack. That's all about asthma medications. I hope you are doing fine.
Have a great day! Stay fit! Stay healthy!