An overview of Coronavirus
03/27/2020
Overview
Coronavirus or Covid-19 pandemic has taken the world over and has claimed over 25,354 lives globally and infected nearly 559,165 worldwide . This virus was first identified in December 2019. It is said to be an infectious disease that was caused by a new virus believed to have been originated from a market of illegal wildlife in Wuhan, China. After the outbreak of this disease, it has been reported to grow in a number of countries, causing deaths all around the world due to which the World Health Organization (WHO) in March 2020 had to declare a global pandemic. 
Even though, the Chinese government locked down Wuhan, which is the epicentre of this virus. But, it was too late as the virus had already begun to spread across all the continents except Antarctica.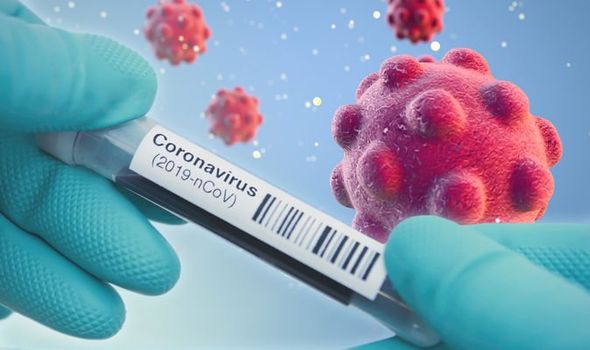 What is coronavirus?
COVID-19 is a family of viruses that can cause illnesses such as; Severe respiratory syndrome (SARS), common cold, and Middle East respiratory syndrome (MERS), which can be life-threatening. 
The symptoms of COVID-19
The symptoms of this disease vary from mild to severe. In fact, some people witness no manifestations at all making coronavirus diagnosis difficult. It is said that older people who are already ailing from some medical conditions are at higher risks of this disease. 
The signs and symptoms of coronavirus may take as long as 2-14 days to show up. The signs include;
- Fever
- Cough
- Difficulty in breathing or falling short of breath
Apart from these signs, there are some other symptoms;
- Tiredness
- Aches
- Runny nose
- Sore throat
Causes of spread
It is not very clear on how contagious this disease is, but it has been said to be spreading by person to person. It can spread by respiratory droplets when a person struck by this virus sneezes or coughs. Apart from this, it can also spread when a person touches a surface that has the virus on it and then goes onto touch their face. 
However, there is no cornovirus vaccine developed yet, even though scientists and doctors are working day in and day out to create one. Self-care is said to be the best way to combat this virus. Staying in and not interacting with people, staying in self-quarantine is said to be the key to fight it. 
Prevention
The World Health Organization and Centers for disease control and prevention (CDC)have  recommended some of the following precautions to help yourself not get infected by this virus. 
- Avoid mass gathering 
- No close contact 
- Wash your hands or sanitize it now and then 
- Avoid touching your face
- Clean your surroundings. 
- Quarantine yourself; stay at home unless you have to visit the doctor
- Avoid using public transports
- Avoid eating raw meat, cook it well
- Cancel all your travel plans 
Outcome
Many countries have been locked down due to this ongoing pandemic, which is a sagacious decision the government has taken and the only way to help save the lives of their respective citizens. Staying at home and avoiding mass gatherings and not coming in contact with different people especially with the one's who have a travel history is the best way to fight this life-taking virus. Take all the precautionary measures listed above and save yourself as there is no specific coronovirus cure or vaccine present in the market as of now. Self-care is the only way out. So, STAY HOME, STAY SAFE!
Safemeds4all.com wishes you and your loved ones safety and good health, always! Together we can fight this.
To buy medications at cheap prices, visit our website- https://www.safemeds4all.com/